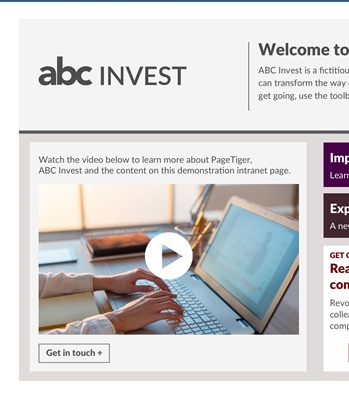 ABC is a fictitious brand used to show you what can be done using PageTiger.
These examples includeinteractive induction, pre-incustion and learning management (lms) systems
PageTiger is a powerful publishing tool to create, distribute and track interactive staff magazines, brochures,
Convert an existing document, use a design template or leave it to us to create.
Pull content from an existing learning system or PageTiger create interactivity.
Distribute your new system as a public website or restrict access to individuals.
Access full analytics and reporting.


Engage employees with an interactuve intranet
reader